FAQ's
Why Are Your Accessories So Awesome?! TOP

First of all, we are our biggest fan! We simply love children and our accessories.
Each clippie is hand-made in the United States from carefully selected components. Each piece chosen for our accessories is intended to be safe, fun to wear, fashion forward, and gorgeous!
Whether you are purchasing for yourself or for your boutique, you can be sure our accessories will draw much attention and fly off the shelves.
They make the prefect gift and are so expertly made that they will last a very long time.
How long will my order take to ship? TOP

All retail order processing will take approximately 2-3 business days and wholesale orders will take approx. 1-2 weeks. We will make every effort to make sure your order ships as quickly as possible. Each order is hand-made and this type of quality and attention to detail takes time. We ship out each shipment in the order in which it is received. Please note that during seasonal overloads, such as holidays, our wholesale shipping may take 2-3 weeks to process and ship.

All of our packages ship USPS priority. This time frame is usually 2-3 business days. Once your order has shipped you will receive an order confirmation and tracking number.
Our shipping costs are just $5.00! For orders over $50.00, shipping is FREE!
What if one of my items is backordered? TOP

Because of the popularity of some of our items, we do have backorders from time to time. You can choose in your shopping cart if you would like to wait for you item or have one of similar style/color substituted. Typical wait time for backordered items can be up to 2-3 weeks.
Items backordered for more than 4 weeks will be refunded.
Do you accept returns? TOP

We just know you are going to LOVE your items!
However, we will accept returns on all merchandise within 30 days of order. This does not include worn items. Items must be in their original condition and be returned in their original packaging.
Refunds will not include shipping and handling charges. Refunds will be given in the original form of purchase.
Please contact us in advance for any orders/items that may be returned.
What if my item is damaged? TOP

We will accept exchanges on all damaged items. We pack our shipments with care, but realize accidents happen. Please inspect your items with care upon delivery and contact us as soon as possible with any problems. Please use our contact page to us give us information about your damaged item so we can process an exchange.
Do you offer wholesale? TOP

Yes, we do offer our product line wholeale! You can register to become a wholesale account by visiting our wholesale section.
At this time we are only offering our product line to retailers with a "brick and mortar" store front and/or online boutiques. Our items are not, however, open to Ebay sellers and discount stores. We also are unable to offer our product line on consignment or with "drop shipping."
There is not a "minimum order" or reorder requirement and shipping is free with orders over $50.00.
We also accept international retailers. There will be a small shipping fee for retailers located outside of the United States. This fee is waived for orders over $500.00. Please add the "International Shipping" add-on to your shopping cart for orders less than $500.00
Once logged into your wholesale account, it can be found here: http://rubyscloset.net/item_213/International-ShippingHandling.htm
Why is Wool Felt the Best? TOP

We use a wool blend felt (30% wool content). The other component is Rayon. Chemicals are not used in the production of our felt. In addition, no plastics or petroleom by-products are used, Just pure, sustainable goodness!
For those unfamilar with Rayon, it is made from wood pulp which, just like wool, is a relatively inexpensive and renewable resource. It can also be a more enviromentally friendly option than acrylic or eco-felts.
Unlike Wool/Rayon blends, Acrylic felt is made by interlocking acrylonitrile which is made from natural gas and petroleum- a type of plastic. Eco-felts are identical in every way to acrylic felt and are created in the same way but instread they are made from recycled bottles made into plastic pellets.
We do not use Acrylic or eco-felt in our accessories.
Are your items CPSIA compliant? TOP

Yes, yes and more yes...
We have testing procedures that go over and beyond what the CPSIA requires.
We use components that are enviromentally safe and kid safe.
For example our Wool Felt is a petroleum free, sustainable product.
Our adhesive is non-toxic, conforms to ASTM D-4236 and is an FDA approved food grade adhesive FDA CFR-175.105
What do you use to make your clippies "No Slip"? TOP

We believe in the safety of our products. In choosing safety, we selected a liner that exceeds government regulations for safety, including lead safety standards.
Our liners contain no potentially harmful magnets or latex components. Latex can cause serious and potentially life threatening allergic reactions. Typically, some shelf liner clippie treatments contain latex.
We exclusively use our very own "Silly Grip" Silicone Clip liners! We designed these silicone liners to be soft and gentle on all hair types but extremly strong.
Each satin matte finish liner is adhered with industrial strengeth 3M adhesive and is made from the same silicone as baby bottle nippes.
We believe that the safety of our children should not be a "trade secret" and we freely share this information with each of our customers.
AND, Boy can these liners keep those clippies in any hair type! They are extremely delicate on your childs hair while keeping our clippies in place.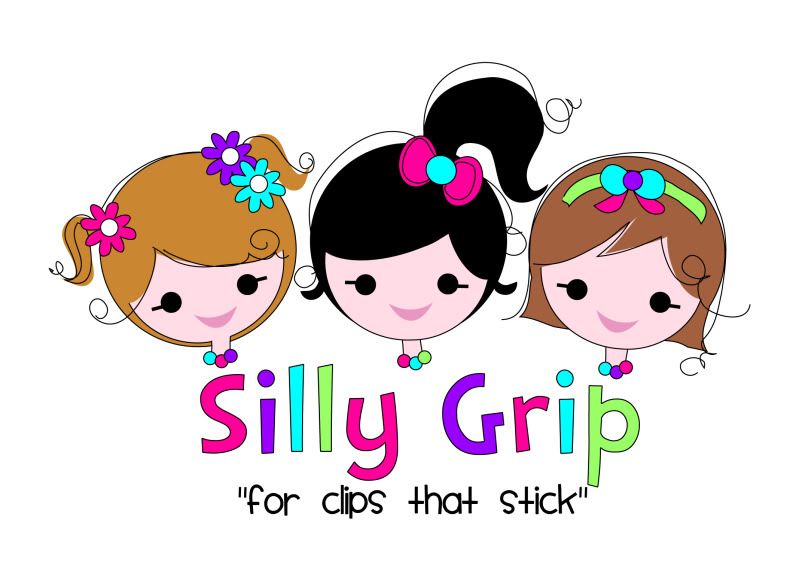 Do you use Swarovski Crystals? TOP

Because of the new safety standards set for by the CPSIA we have removed all of our Swarovski® crystal elements from our hair accessories made for children under the age of 12 years. Only a select few of our items will be made with Swarovski® crystal components. Our items description will state its use and contain a "lead warning".
These items are made exclusively for our junior fashion and for moms.
If you make a purchase of an item that contains Swarovski® crystals, it will come with a clippie card and sticker that states "This item contains Swarovski® crystals, a component known to contain lead. This item is not for children under the age of 12." You cannot choose to exclude this card and sticker when ordering.
Can I make a Custom Change? TOP

Of Course! The most common requests are to remove crystals, change the Swarovski crystal to a "lead free" glass alternative, or to change the headband from stretchy to hard.
These common requests do not change the price, but some changes may. If you have a change you would like to make, feel free to contact us via our contact page to ask about it.
What are Clippie Cards? TOP

Clippies cards come with each set of clippies unless otherwise noted. It is a beautiful way to gift your clippies or show them in your retail display. You can choose to place your order without them. Just make your selection in your shopping cart.
We have two types of clippie cards. Both are made in a eco-conscious facility from recycled paper.
Regular Sniffie Clippies
Do You Have A Print Catalog? TOP

We do! Contact us and we would be more than happy to accomidate your request.
How can I get a Press Kit? TOP

We would be more than happy to accomidate any requests for press kits and/or photo cd's
Please contact us and we will make arrangements.
How Can I Get Photos Of Your Items? TOP

Are you an editor? Press? Blogger? Online store?
Do you need some product photos?
We have an exclusive online photo gallery where you can access all of our product photos.
Including model photos!
Please contact us with your request and once approved we will send you the photo access information.
Need our logo? We have that too!
Does Ruby's Closet offer trunk shows? TOP

YES! We love trunk shows.
Many retailers enjoy the added benefits of bringing Ruby's Closet Trunk Shows into their shops to build excitement with customers.
Each trunk includes a beautiful assortment of our choosing created from Ruby's Closet's current styles and colors.
Please contact us for more information.
Do I need a Paypal account to order? TOP

No, You don't... although we use Paypal for our shopping cart and payment processing, you do not need a Paypal account to order. Follow the prompts to pay without using a Paypal account. You may pay by Mastercard, Visa, American Express.
We also accept Credit Cards via Fax, Email and Telephone.
You can via our "Contact" Page